SWFA PRESENTATION
UPGRADE AND MODERNIZATION
UH-1 / SW204 / SW205 / SW205T
PUBLISHER'S NOTICE
PRICES REFLECTED IN THIS PRESENTATION MAY NOT INCLUDE ALL THE NECESSARY MOUNTS, HARNESSES, CONNECTORS, OR LABOR TO INSTALL. THE ITEMS PRICING SHOWN IN THIS DOCUMENT ARE SUBJECT TO CHANGE WITHOUT NOTICE.
SWFA UH-1 / SW204 / SW205 /
SW205T UPGRADE AND
MODERNIZATION
FULL GLASS COCKPIT UPGRADE
SWFA UH-1 / SW204 / SW205 / SW205T UPGRADE AND MODERNIZATION
FULL GLASS COCKPIT UPGRADE (CON'D)
Genesys Aerosystems is offering an avionics UPGRADE AND MODERNIZATION program to provide the  UH-1 / SW204 / SW205 / SW205T and 412HP helicopters with state-of-the-art digital avionics for primary flight, navigation, engine/systems displays, solid-state sensors, and integrated SBAS GPS navigation. The IDU-680 Avionics Suite is a complete flight and navigation system designed to seamlessly integrate into the aircraft's existing systems. The screen displays include three-dimensional, enhanced situational awareness Primary Flight Information and Multi-Function displays. Multi-Function display can be configured to show a moving map, an HSI, traffic, terrain, hover vector, weather, radio/audio control, video input, or engine displays.
The Level A certified IDU-680 EFIS utilizes ADAHRS and GPS SBAS data for precision aircraft operation including RNP and LPV approaches, and Genesys' patented OASIS (Open Architecture System Integration Symbology) to display engine information and CAS messages. The system also integrates with select radios and weather radar and offers expansion ports supporting a path for future growth. The STC meets all IFR regulations, increasing the mission capabilities, dispatch ability, and usefulness of the aircraft. Additionally, the IDU-680 comes standard with:
3D Synthetic Vision

Highway-In-The-Sky (HITS) navigation

Geo-referenced Hover Vector

Helicopter TAWS (HTAWS)

Graphical Flight Management System (FMS)

Digital flight recorder

NVIS compatibility

MIL-STD qualification

Search and Rescue patterns

And more
The IDU-680 can be customized (and other) airframes using the Genesys OASIS. OASIS allows low-cost integration of aircraft systems and allows for centralized EICAS (Engine Indication and Crew Alerting System) messages, simplifying the instrument scan and reducing workload in critical phases of flight.
SWFA UH-1 / SW204 / SW205 / SW205T UPGRADE AND MODERNIZATION
FULL GLASS COCKPIT UPGRADE (CON'D)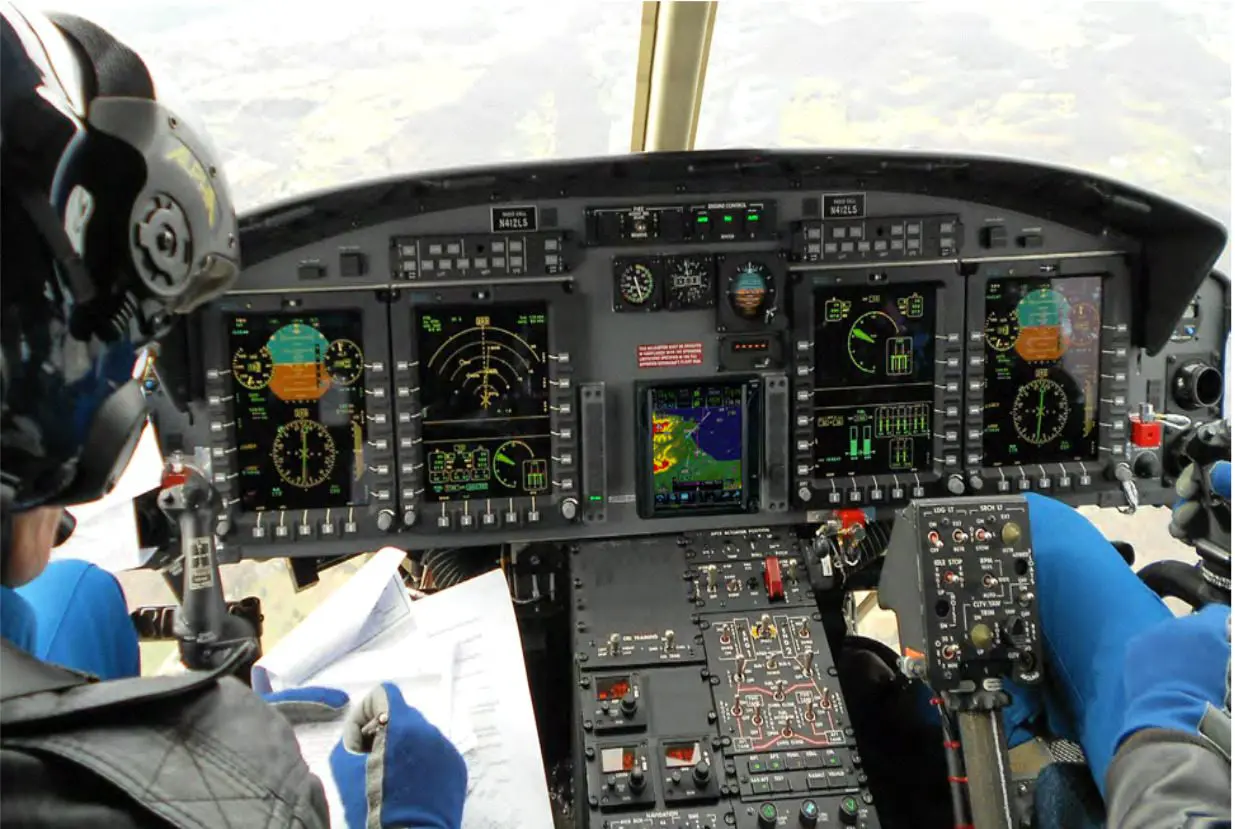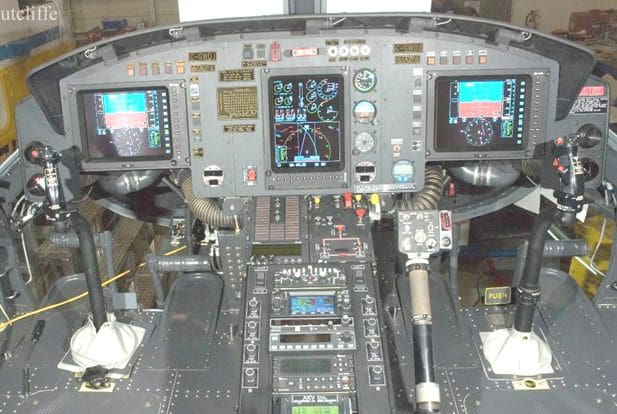 SAGEM COCKPIT DISPLAY SYSTEM
SAGEM has a fully certified helicopter glass cockpit which includes the following:
4 each ICDS-10A Integrated Cockpit Displays

2 each PFD-35A Air Data Computers

2 each EMM-35H Engine Modules

2 each Tach Generator Interface Units

2 each Signal Interface Units

1 each Fuel Quantity Signal Conditioner

4 each Pressure Transducers

2 each Crossbow AHRS Computers and Remote Magnetometers

1 each Structural Bracket Kit

1 each Wire Harness Kit

1 each Instrument Panel (3 sections)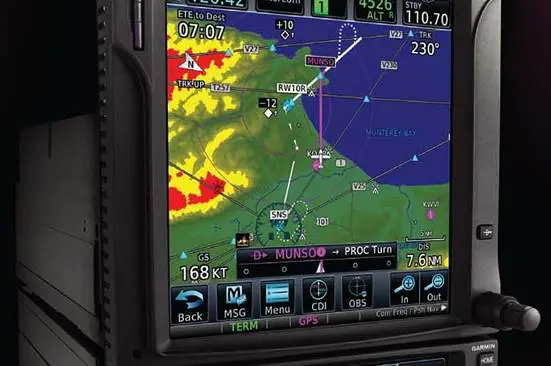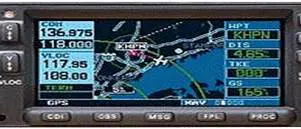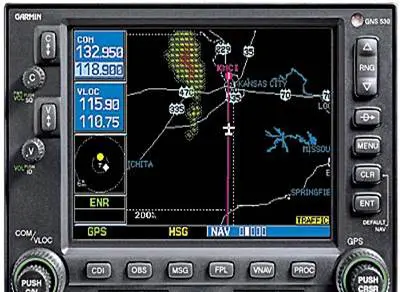 SWFA UH-1 / SW204 / SW205 / SW205T UPGRADE AND MODERNIZATION
GLOBAL POSITIONING SYSTEM
BASIC FEATURES and will vary depending on model
Complies with WAAS TSO C146a

Terrain database for terrain awareness is standard

WAAS GPS receiver allows for primary navigation and vertical guidance for LPV, L/VNAV, and LNAV+V approaches

Combines 16 watt VHF communications transceiver, VHF navigation and UHF glideslope receivers, 12-channel GPS receiver with color moving map

WAAS and LAAS compatible GPS receiver 760 channel VHF comm with 25khz spacing; software configurable for 2280 channels (8.33 kHz spacing) for Europe

Provides both course deviation and optional roll steering outputs to aircraft flight guidance systems which will enable ARINC 424 lateral guidance procedures including IFR arrivals, departures and approaches

Automatically will nominate appropriate VOR and localizer frequencies for VHF navaid

Sends correct ATIS, approach, clearance, tower or ground control frequency to the comm radio at the touch of a button

16-color, active-matrix LCD measuring approximately 2" high and 3" wide with a resolution 




of 128 by 240 pixels

Cartographic database displays geopolitical boundaries, federal interstate highways, state routes, major local thoroughfares, plus railroads, rivers, coastlines and lakes

Can be interfaced to main indicators such as KI-202/203/204/206/208/208A/209/209A

Can be interface to Bendix/King RMI units such as KI-229 and KNI-582

Can tune most panel mount DME and remote mount DME units

Interfaces to ARINC 429 EFIS systems such as Sandel SN3308 and Bendix/King EFIS 40 AND 50 RS-232 and RS-422 serial ports for interfacing

ARINC 429 digital output (GAMA standard) for left/right analog course deviation, ng, encoded or greycode altitude, and basic fuel flow sensor links

Fuel Flow page configurable to allow for simultaneous display of left and right engine fuel flows

ARINC 429 digital output compatible with some autopilots which can accept ARINC 429 roll-steering information

ARINC 429 output data can be used with digital to analog adapter such as Allied Signal KA-90 to produce roll-steering signal used by autopilots systems requiring analog signal

Accepts RS-232 fuel flow data from external sources

28 Volt or 14 Volt operation

TSO'd

Interfaces to BF Goodrich WX-500 Weather Mapping Sensor and Skywatch Traffic Advisory System for combined moving map display with nav data and weather/traffic information 

Interfaces to Ryan 9900B / 9900BX TCAD and Goodrich Skywatch to display traffic information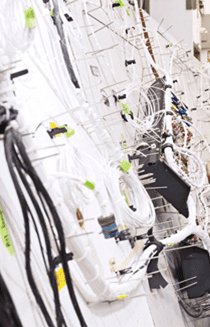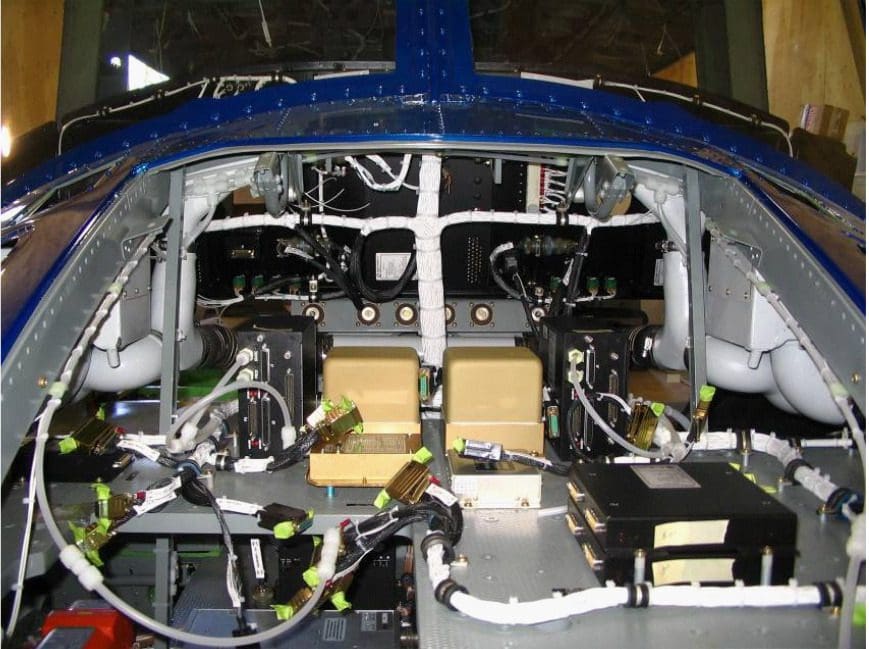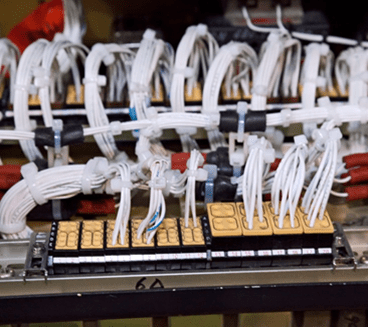 SWFA UH-1 / SW204 / SW205 / SW205T UPGRADE AND MODERNIZATION
REWIRING OF  SWFA UH-1 / SW204 / SW205 / SW205T TO CURRENT WIRE SPECIFICATIONS 
Benefits Include:
Instrument panel inspection, rewire, paint and placard of instrument

Upper Deck Harnesses included in rewire
Static Instrument Air System repair or replacement

Solid State Power Inverters

Solid State Voltage Regulators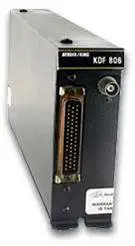 SWFA UH-1 / SW204 / SW205 / SW205T UPGRADE AND MODERNIZATION ADF KDF-806 AVIONIC UPGRADE
Designed to offer superior performance and reliability, the all solid-state Bendix King KDF 806 is the acknowledged standard in remote-mounted ADF systems. Incorporating "coherent detection" technology,  the KDF 806 is able to select weak or distant signals with a high level of  accuracy.
This capability helps reject interference and eliminate bearing errors, even during thunderstorms, to give you reliable ADF tracking. All ADF  frequencies, from 190 kHz to 1799 kHz (with an option to include  marine frequencies up to 2182 kHz), are generated by a digital  synthesizer.
SWFA UH-1 / SW204 / SW205 / SW205T UPGRADE AND MODERNIZATION VOR KNR-634A AVIONIC UPGRADE
The KNR 634A digital VOR/LOC/GS/MB receiver features 200-channel  VOR/LOC, 40-channel glideslope and marker beacon with XYZ RMI.  Also includes KFS 564A frequency selector which simultaneously  displays active and standby frequencies in gas discharge numerics. The  KNR 634A accepts ARINC 429 channeling and provides ARINC 429  outputs for use with EFS 10 and ARINC 429 based systems. TSO'd.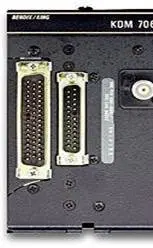 SWFA UH-1 / SW204 / SW205 / SW205T UPGRADE AND MODERNIZATION DME KDM-706A AVIONIC UPGRADE
Known for its reliability, the KDM 706A all solid-state distance measuring equipment (DME) features 252 channels and 250 watts. It  accepts direct DME channeling from Bendix King serial, 2x5, and ARINC  429 serial tuning formats. It has outputs for ARINC formats 568 and  429, analog pulse pairs, and analog rate pulse, plus Bendix King Serial  Data for DME indicators.

Compatible with an electronic flight instrument system (EFIS), meaning that the KDM 706A's self-test sequence is on a 3 second interval as  opposed to the 1 second interval of other units.

Includes a KA 60 antenna, installation kit, and DME indicator.  

Available with KDI 572 indicator (28V or 5V) and KDI 574 indicator. 18 to 33VDC operation. TSOd.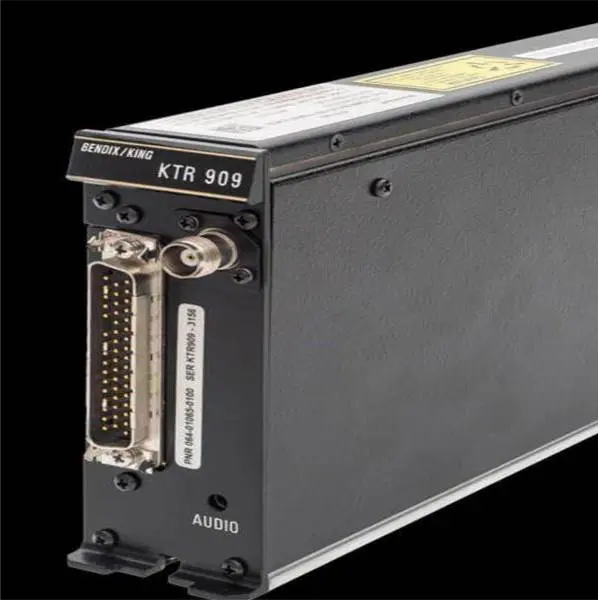 SWFA UH-1 / SW204 / SW205 / SW205T UPGRADE AND MODERNIZATION COM2 KTR-908 AVIONIC UPGRADE
Providing superior two-way AM voice communications, these units  were specifically designed for international governmental, military and  paramilitary applications, and have already been specified for use in U.S. Air Force and U.S. Navy training programs.

The all-solid-state unit accesses frequencies from 225.000 to 399.975  MHz in 25 kHz increments and is specifically designed for low  maintenance and high reliability. The KTR 909 scans other frequencies  when the unit is not in use.
The KFS 599A control head is used as an interface for the KTR 909. The  control head features 20 user programmable channels an easy-to-read  gas-discharge display or Night Vision Goggle (NVG) compatible display.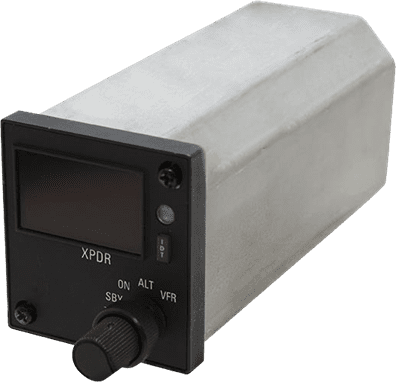 SWFA UH-1 / SW204 / SW205 / SW205T UPGRADE AND MODERNIZATION
TRANSPONDER AVIONIC UPGRAGE NXT-800
FEATURES
The light-weight NXT-800 transmits ADS-B Out data from your aircraft to other nearby aircraft and Air Traffic Control (ATC)

DO-260B compliant to meet FAA/EASA NextGen mandates, while transmitting a more precise position, speed and intent data

Meets Air Transport, Business Jet and Helicopter demands with 3 size options that are form factor replacements for the XS-950 (4 MCU)

RCZ-852 and ¼ ATR Short

Elementary & Enhanced Mode S surveillance compliant

Maximum reliability with built-in test and self-test capabilities

Compatible with all ARINC 735B/735A/735 TCAS II systems, including ACSS TCAS 3000SP,TCAS 2000, T2, CAS® and T3 CAS

AC or DC power options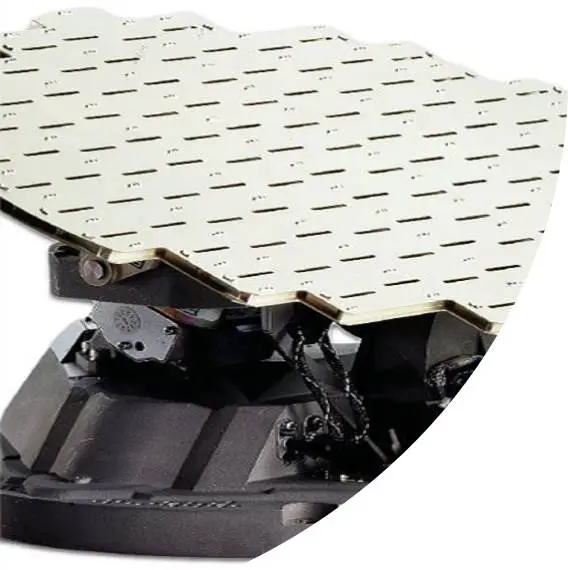 SWFA UH-1 / SW204 / SW205 / SW205T UPGRADE AND MODERNIZATION
RADAR ART 2100 AVIONIC UPGRADE
Setting a new standard in value and performance, the RDR 2100 Digital  Weather Radar provides a vertical picture of a pilot-selected cross-  section of the storm, offering the best view available to general  aviation. The simple press of a button allows you to analyze a storm  segment vertically, giving you the information you need to determine  the scope of the storm.

You can examine the angle of the cell's leading edge to determine  direction of movement, monitor the tops of cells to see how quickly a  storm is building, and easily distinguish between ground and weather  returns. The system is fully stabilized to +/- 30° combined pitch and  roll, and antenna stabilization keeps your screen clear of ground  returns during moderate aircraft maneuvers. You can choose between  two antennas, a 10-inch or 12-inch, to fit a wide variety of airframe  applications

The RDR 2100 uses intuitive colors (green, yellow, red, magenta), and  six ranges (10 nm to 320 nm) to depict the weather intensity, creating  a clear picture of the weather and making it easy for you to avoid  danger. The horizontal scan provides an angle of 120°; the vertical scan  an angle of 60°. Using Sensitivity Time Logic, the system can correlate  target distance with intensity, and its attenuation compensation  reduces shadowing.

The system is fully Electronic Flight Instrument System (EFIS) compatible using ARINC 429 and ARINC 453 data busses. It also  features a Multi-Function Display (MFD) interface, fault annunciation,  TILT readout on display, and independent dual indicator operation.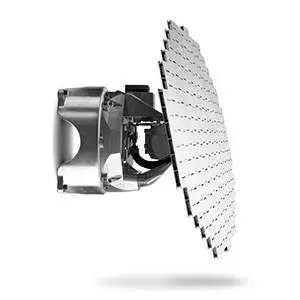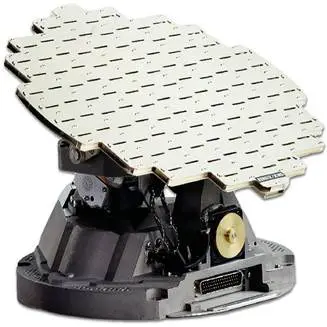 SWFA UH-1 / SW204 / SW205 / SW205T UPGRADE AND MODERNIZATION
RADAR GARMIN AVIONIC UPGRADE
SWFA UH-1 / SW204 / SW205 / SW205T UPGRADE AND MODERNIZATION
The Lynx® MultiLink Surveillance Systems (MSS) is a single box avionics solution packed full of ADS-B benefits. The Lynx family includes four models, ranging from an ADS-B Out only unit with WiFi display options for Persona Electronic Devices (PED) as well as models for display of ADS-B information to dedicated cockpit displays (MFDs). The most notable model is the Lynx NGT-9000 - an intuitive touch screen display that is a form-factor replacement for existing transponders. The NGT-9000 offers an extensive features list and is the most logical choice for pilot's looking to take full advantage of the ADS-B NextGen flight environment.
The Lynx NGT-9000 series provide 1090ES (Mode S Extended Squitter) ADS-B Out as well as 1090Mhz and 978Mhz (UAT) ADS-B In. This provides ADS-B traffic (ADS-B, ADS-R and TIS-B) and FIS-B input. L-3 NextGen Active Traffic® and/or ADS-B antenna diversity is an available option. Panel mount (NGT-9000) and remote mount (NGT9000R) versions are available. All systems provide 14 CFR 91.227 compliance. A WiFi interface module is available for connectivity to iPad® and AndroidTM devices with applications such as WingX Pro and SkyRadar (other apps pending). All Lynx MSS models incorporate a rule compliant position source (WAAS GPS) requiring no external GPS connections.
One of the primary benefits of the ADS-B environment is the traffic information it provides. The Lynx NGT-9000 offers flexibility to display traffic on the unit itself, as well as other panel mounted avionics that use the popular ARINC 429, RS-232 or RS-422 protocols. The NGT-9000 model features an option for an in-line WiFi transmitter, enabling pilots to view ADS-B traffic on their PED (iPad) using a compatible app. Since the Lynx NGT-9000 receives simultaneously on both 1090Mhz and 978Mhz, pilots will receive ADS-B traffic regardless of altitude or geographic location.
While ADS-B traffic is comprehensive, there are limitations to the service including line of sight to station, non-equipped areas, GPS signal integrity and non-participating aircraft. The Lynx NGT-9000 has the option to be equipped with the L-3 NextGen Active Traffic® system. This enablement blends ADS-B with active traffic data, providing an uninterrupted display of aircraft equipped with Mode A, C and S transponders. Adding NextGen Active Traffic also enables extended aural alerting of intruder aircraft position such as "Traffic, 1 O'clock High, 2 Miles." Existing SkyWatch® owners can opt to re-use the system's antenna and cables. The L-3 NextGen Active Traffic enablement is built into the NGT-9000+, eliminating the need for an external box, saving weight and installation costs.
The Lynx NGT-9000 includes subscription-free weather data such as METARs, AIRMETs, SIGMETs and NEXRAD information overlaid on a moving map. A second map page shows Winds and Temps Aloft data. This arrangement allows the pilot to quickly page through graphical weather screens, viewing large amounts of data without overloading a single page. A touch of the finger on the graphical weather map brings up corresponding textual data of the highlighted station or weather icon. A settings page allows the pilot to further customize the weather data pages in both detail and range.
With the Lynx family of ADS-B products, you will receive up to the minute broadcast information regarding airports, Notice to Airmen (NOTAMs) and Temporary Flight Restrictions (TFR) in graphical and textual form. Similar to the weather map, touching an airport or zone icon on the graphical side of NGT-9000 map brings up its corresponding textual data. This data is useful in all phases of flight, aiding the pilot in planning proper routes and informing them about their departing and destination airports.
LYNX NGT-9000 FEATURES
Mode S Extended Squitter (ES) transponder with intuitive touch screen interface

Dual Mode 1090ES ADS-B Out plus 1090 and 978 ADS-B In

Designed for 14V and 28V installations

Patented Lynx Tail provides Flight ID, aircraft type and ground speed data of other ADS-B traffic

Internal rule compliant position source (WAAS-GPS)

Moving map including TFRs, airport databases and NOTAMs

Subscription-free ADS-B graphical and textual weather including NEXRAD, METARs, Winds & Temps Aloft, AIRMETs and SIGMETs

Customizable layouts and information per pilot preference

Faceplate data port for maintenance personnel access to setup menus, software updates and option enablements via laptop

Options available for internal L-3 NextGen Active Traffic, Antenna Diversity, PED (iPad) WiFi connectivity and Remote Mount models

SWFA UH-1 / SW204 / SW205 / SW205T UPGRADE AND MODERNIZATION
Description
TTR-4100 Traffic Alert and Collision Avoidance System (TCAS II) traffic computer for helicopters Give your commercial helicopter  pilots better traffic-threat awareness for safer operations with the TTR-4100. It's the first TCAS II system certified by the  European Aviation Safety Agency and the Federal Aviation Administration for use in commercial helicopter operations.
More than 30 years of traffic surveillance product experience goes into every TTR-4100. The system enhances crew awareness of traffic threats by detecting, displaying and automatically computing avoidance maneuvers. These are aurally and visually  presented to pilots for ease of execution.
TTR-4100 TCAS II
Features & benefits
TCAS II Version 7.1 compliant, meets latest mandates for traffic advisory and resolution systems 30 to 40 NMI traffic surveillance range, improves pilot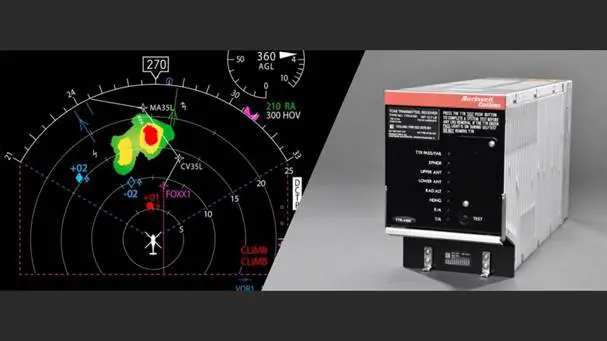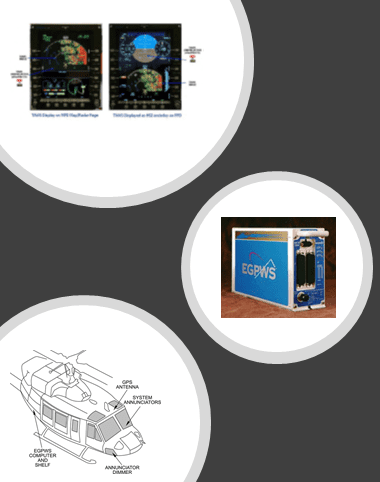 SWFA UH-1 / SW204 / SW205 / SW205T UPGRADE AND MODERNIZATION
Honeywell's Enhanced Ground Proximity Warning Systems (EGPWS):
The state-of-the-art MK XXII EGPWS is a full-featured HTAWS system with highly advanced safety functions for IFR-equipped helicopters with a radio altimeter. This system exceeds the FAA TSO-C194 requirements. In addition to HTAWS required modes, it includes several GPWS modes and unique callouts for excessive bank angle, tail strike protection, and autorotation.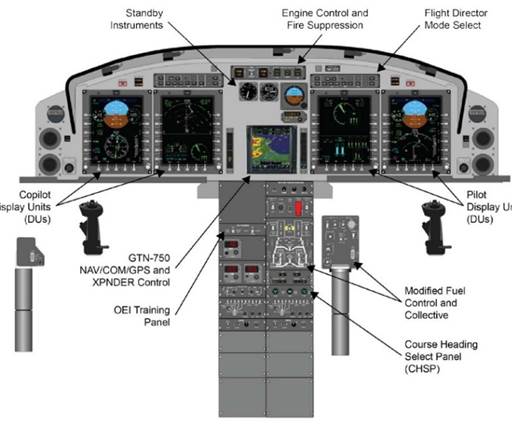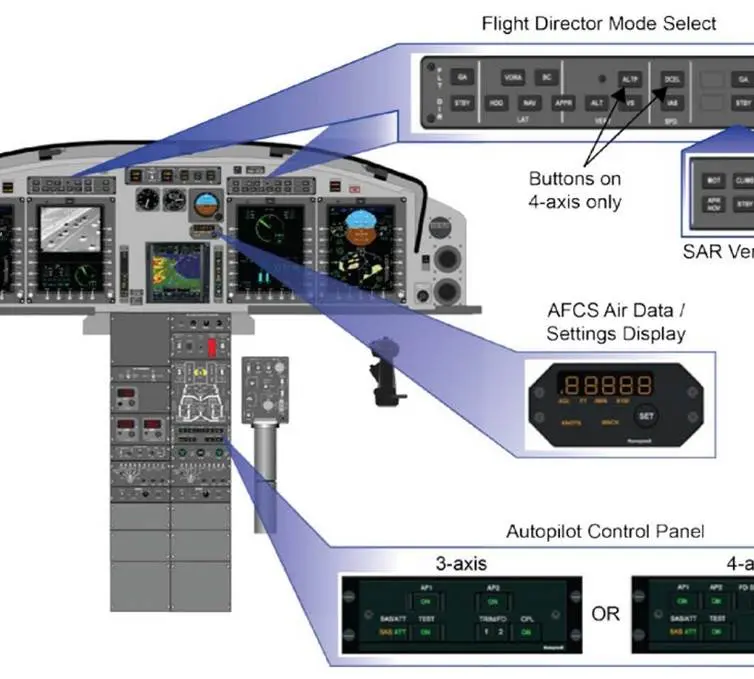 SWFA UH-1 / SW204 / SW205 / SW205T UPGRADE AND MODERNIZATION
(IF EQUIPPED)
The  SWFA UH-1 / SW204 / SW205 / SW205T utilizes the Honeywell SPZ-7600 digital Automatic Flight Control System (AFCS), providing 3-axis or 4-axis flight director capability. The  SWFA UH-1 / SW204 / SW205 / SW205T readily allows upgrade to 4-axis which provides the additional features of yaw trim, altitude pre-select, simultaneous vertical and speed coupling, automatically decelerating approaches, radar altitude hover hold, and hover velocity assist. 
SWFA UH-1 / SW204 / SW205 / SW205T UPGRADE AND MODERNIZATION
AeroCorder 100 Flight Data Recorder (FDR), commonly referred to as a "black box", extends the standard features of existing FDRs with a new approach to capturing, storage, and protection of flight information from flight instruments along with cockpit voice recordings. Using a patent- pending innovative memory insulation technique, AeroCorder 100 offers a smaller size, lower weight, and less power consumption than traditional FDRs in a modular and flexible architecture.

These features combine to make it the lightest and lowest volume TSO'd FDR on the market. The "software free" recorder allows for aircraft specific configurations as well as the addition of creative and useful expansion capabilities. AeroCorder 100 can also be flange mounted in any orientation where space is at a premium.

AeroCorder 100 FDR includes an ARINC 717 interface for data collection in today's digital cockpits. To expand AeroCorder's 100 capabilities, a data acquisition module is available from Flight Data Systems (FDS). The Modular Acquisition Unit (MAU) converts AeroCorder 100 into a Data Acquisition and Crash Recorder System. By using MAUs you can pull in a variety of inputs into AeroCorder 100, making it the ideal option for Flight Operational Quality Assurance (FOQA) and Safety Management.

AeroCorder 100 comes standard with a TSO 121b Underwater Locator Beacon (ULB), and provides for two different mounting locations for greater installation flexibility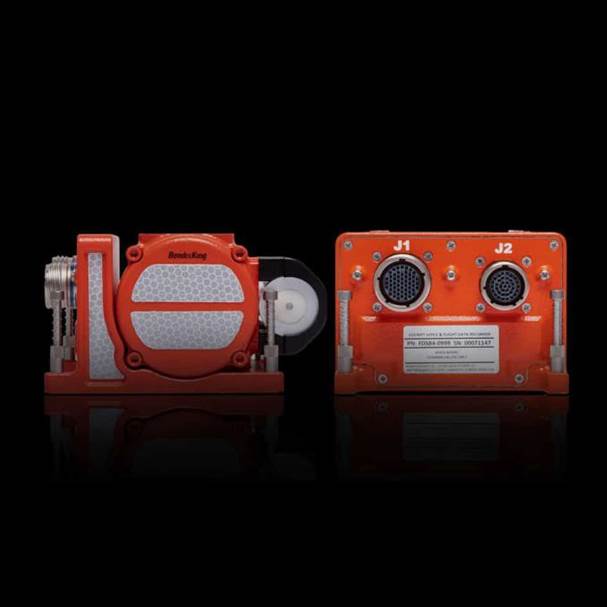 SWFA UH-1 / SW204 / SW205 / SW205T UPGRADE AND MODERNIZATION
The Cockpit Voice and Flight Data Recorder (CV/FDR) is an "on-condition," line-replaceable unit that simultaneously records both cockpit voice and flight data. This CV/FDR is capable of recording a minimum of 25 hours of flight data and two hours of audio.  Audio inputs are provided from three separate channels. The CVR simultaneously records all three channels, converts the audio  into a digital format and stores the data in solid-state memory. Flight data is recorded in flash memory and segregated from the  cockpit voice data. Flight data may be downloaded to ground station equipment in approximately five minutes. A ground support  equipment interface connector is provided and easily accessible. A pedestal mounted cockpit control unit enables CV/FDR test  and recorded audio monitoring. The recorder is JAR-OPS 3 approved.

Installation requires additional specialized test equipment (which is NOT included in this kit) in order to comply with the installation requirements. This equipment can either be purchased or leased. Contact an Aeronautical Accessories Brand Sales  Representative for details.

Note: 412EPI CV/FDR Kit (412-635-001) includes a Recorder Independent Power Supply (RIPS) that provides 10 +/- minutes of  power to CV/FDR after loss of aircraft electrical power.

Recorder Independent Power Supply (RIPS) (412-634-007) can be installed with the 412EP CV/FDR (412-634-009) Kit and will provide 10 +/- minutes of power to CV/FDR after loss of aircraft electrical power.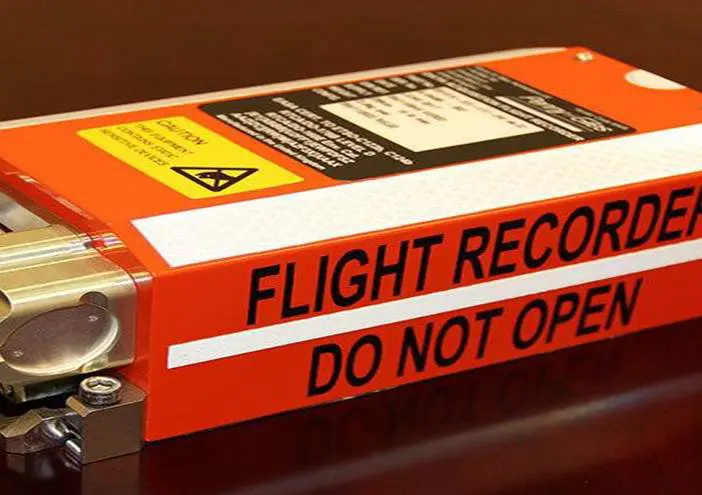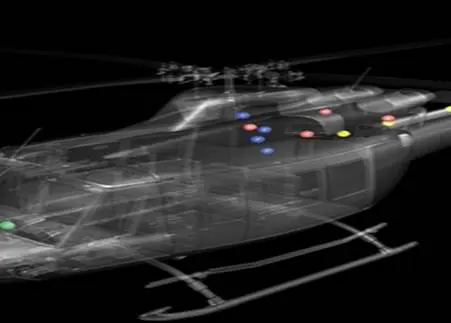 SWFA UH-1 / SW204 / SW205 / SW205T UPGRADE AND MODERNIZATION
The HUMS Kit provides the Helicopter a comprehensive airframe, rotor, engine and drive system vibration monitoring capability, and aircraft data recording supports customer flight data monitoring (FDM) programs. The HUMS Kit is designed to conduct routine vibration management functions, with no changes required in the mandatory maintenance functions of the Maintenance Manual. The system utilizes its vibration monitoring capability to make discretionary rotor and balance adjustments. No pilot interface is required during flight operations. Data downloads are manually commanded by pressing the LED array switch located on the PBA panel in the center pedestal.
SWFA UH-1 / SW204 / SW205 / SW205T UPGRADE AND MODERNIZATION
HUMS KIT - GPMS  SWFA UH-1 / SW204 / SW205 / SW205T FORESIGHT MX 
The GPMS Foresight MX Remote Monitoring Health and Usage Monitoring System (HUMS) is the most advanced health and condition monitoring system on the market today, combining data acquisition, transfer, analysis, and display.
Continuously monitor your fleet from any device and from anywhere, through our proprietary cloud-based software. Foresight MX's smart sensors uncover when components are starting to wear and our prognostic algorithms display when maintenance may be required.
The Foresight MX combines mechanical machine condition monitoring (MCM), rotor track and balancing (RTB), and helicopter flight data monitoring (HDFM) all in one solution with a STC'd weight of 3.36 kg.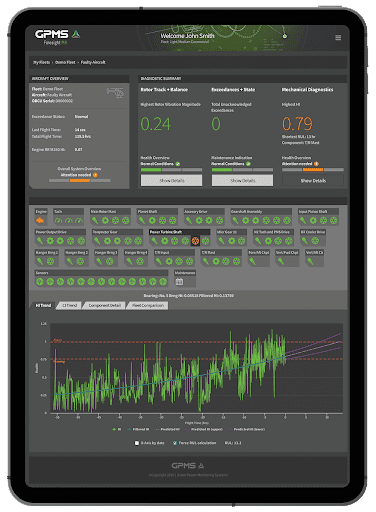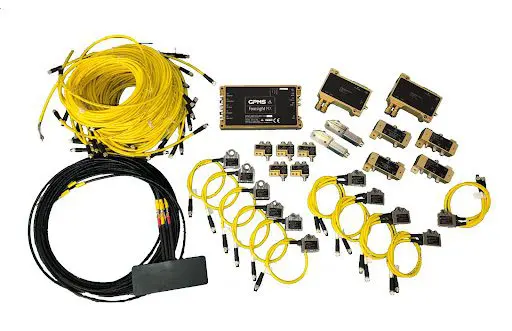 SWFA UH-1 / SW204 / SW205 / SW205T UPGRADE AND MODERNIZATION
HUMS KIT - GPMS SWFA UH-1 / SW204 / SW205 / SW205T FORESIGHT MX
Foresight MX combines onboard sensor and avionics data, automated data transfer via WiFi/cellular, and powerful algorithms in the cloud. The result is a predictive dashboard available from any browser. 
Optimize Rotor Track & Balance

Flight Data  + Exceeding Monitoring

Engine + Drivetrain Health Monitoring

FORESIGHT FEATURES, ATTRIBUTES, & SPECIFICATIONS -  SWFA UH-1 / SW204 / SW205 / SW205T/412
CORE FEATURES
Machine Condition Component vibration monitoring
Monitoring
Engine performance monitoring
               Dashboard of component and engine Health Indicators
               Diagnostic capability via Condition Indicator drilldown
               Prognostic capability providing RUL for trending components
               Fault validation capability via raw sensor data
Flight Data Monitoring
Data from avionics via ARINC 429 or analog interface
               Track & graph missions on 37+ parameters; 60+ on download
               Automatic digital capture of OEM exceedances
               Automatic capture operator defined exceedances
               All data exportable into X-Plane
               AC 135-14B HEMS HFDM compliant
Rotor Track & Balance
Automatic in-flight regime recognition and acquisitions
              Optimized RTB adjustment (WGTS, PCRS, TABS) available postflight
              Adjustments can be modified, constrained, or overridden
              Main and tail rotor balancing
              1/rev and 2/rev
SYSTEM-WIDE ATTRIBUTES

 

Accessibility Interpretability  Data Transfer Updatability Certifications

Software Integrations  Data Export

Alerting

Aircraft Support

 

 Any-device, Anywhere access via cloud + browser architecture

By maintainer (not dedicated expert) via intuitive dashboards
Automatic postflight upon cooldown via cellular or WiFi
HW updates over the air, SW updates in cloud
STC
Yes via API'S
Yes, via export buttons
Yes, via Email or SMS
Digital or Analog
Scroll To Top