SWFA UH-1 / SW204 / SW205 / SW205T UPGRADE AND MODERNIZATION
FULL GLASS COCKPIT UPGRADE (CON'D)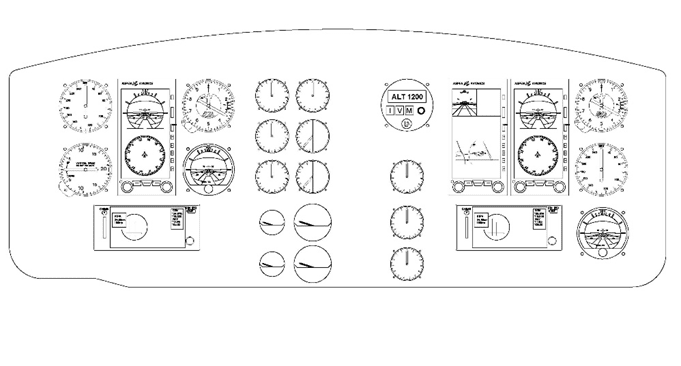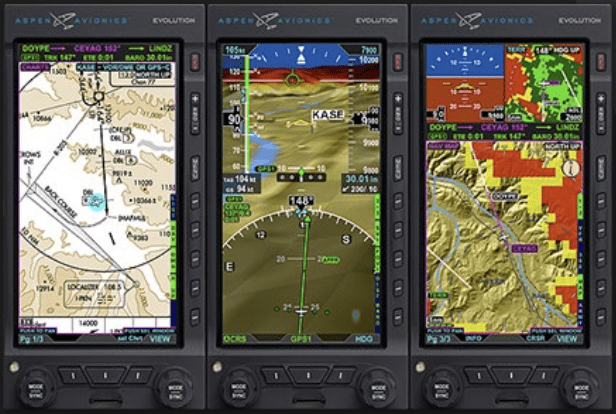 ASPEN COCKPIT DISPLAY SYSTEM
Overview
The EvolutionTM 2500H combines the powerful 1000H Pro PFD (Primary Flight Display), the 1000H MFD (Multi-function Flight Display), and the 500H MFD to deliver Aspen's total glass cockpit solution. The 1000H Pro PFD and 1000H MFD provide the safety and confidence of total PFD redundancy. The 500H MFD expands display area to put more flight data where you want it - the way you want it. Aspen makes the total glass cockpit experience for helicopters both easy-to-use and affordable with patent-pending retrofit technology and superior compatibility for substantially lower installation costs and total cost of ownership.
The 1000H Pro PFD provides professional-grade EFIS primary flight instruments, a full- featured electronic HSI, and moving maps. The 1000H MFD doubles your panel's display area and delivers full redundancy of critical systems and sensors. The 500H MFD rounds out the package to deliver the largest display area and most flexible glass panel on the market. All that display area also allows you to view your approach chart and moving map at the same time - cross check your position with ease!
The 1000H MFD incorporates the exact same hardware and software as the PFD, so these units give you two of everything, not just two displays: dual independent AHRS, Air Data Computers, compass systems, HSIs, and more.
With Aspen's exclusive full PFD redundancy, if your PFD fails you simply press the 1000H MFD's REV button and it becomes the PFD - converting into an identical backup right in your primary instrument scan. This identical PFD backup means less stress and potential confusion in a pressure situation. No other helicopter glass cockpit system gives you this level of redundancy and confidence at any price!
The Evolution 2500H Package delivers value pricing compared to installing the 1000H Pro PFD, 1000H MFD, and 500H MFD separately. Evolution Flight Displays are fully upgradable, so you can add comprehensive hazard awareness capabilities and other new features via software upgrades, without removing displays from your panel. Evolution 2500 Package - your ultimate glass panel.